Market Helper
Market Helper
code kiem com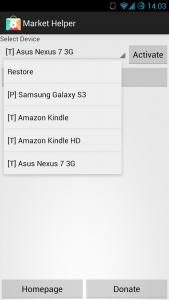 Description:
Spoof your Android device to download incompatible apps from the Android Market. Market Helper is a tool for Android that helps users to be able to change/fake their rooted devices to any other devices. For example, it can turn your Nexus 7 into Samsung Galaxy S3 in a few seconds. No reboot is required. To download and install incompatible apps from Android Market / Google Play Market on your devices. For example, if you want to install Viber on your Nexus 7, switch it to Samsung Galaxy S3 and you'll can. Or if you change your DPI value, you'll find this app very useful. *** USE AT YOUR OWN RISK *** I'll not take responsibility for anything happen to you or your account *** THIS APP IS FOR ROOTED DEVICES ONLY ***
---
Contacts Notification
Contacts Notification
dapaua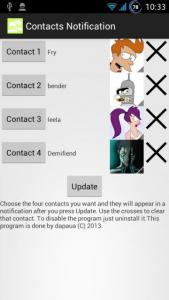 Description:
Contacts Notification allows you to choose up to eight contacts, which will be shown in a notification or a configurable sidebar. Tapping the contacts will allow you to call, message, whatsapp, email or many other things. This allows a faster workflow when you need to call someone when you are doing other things. Just install the apk, open the Contacts Notification app, choose your contacts and press update. The notification will automatically appear after a reboot, so you only need to do this once or to change your favorite contacts.
Tamagotchi Life
Tamagotchi Life
Bandai Co., Ltd. and WiZ Co., Ltd.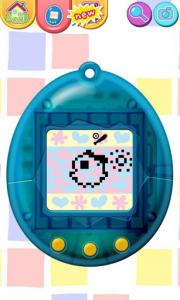 Description:
Welcome to Tamagotchi L.i.f.e — T-L.I.F.E.! It's a place to meet up with friends and share ideas. Catch the hottest and the latest ideas in fashion—help shape new trends and tell us what you like. Watch webisodes that bring it all to life. Start new conversations. Influence styles that we'll be introducing. Be a part of the story. Get ready for a whole new experience that's part fashion, part friendship, part community and all fun! Get ready to be an insider on all things style, music, fashion and beauty. It's about being confident, caring and giving back to your community in big and small ways. It's a place where your love for fashion, music, art and entertainment can be explored and expressed.